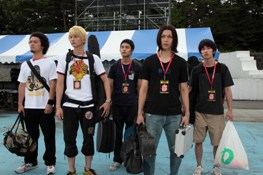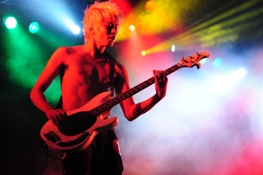 BECK
原題

BECK

Original Title

BECK

Production Year

2010

Running Time

141min

Genre

Color

Color

Director

Cast

Hiro MIZUSHIMA,
Takeru SATO,
Shiori KUTSUNA
Introduction

Based on a best-seller comic book with full of energy and excitement!

Synopsis

An ordinary high school student Koyuki is bored of his life style and have nothing much of a future.
One day, Koyuki meets a gifted guitar player Ryosuke Minami (Hiro MIZUSHIMA) who has just came back from New York City.
Ryosuke forms a rock band BECK (named after his dog's name) with other talented musicians. The band members became aware of Koyuki's hidden talent as a singer and a guitar player.
Maho, Ryosuke's little sister was one of the first to discover his gifted talent, and she became the biggest supporter of Koyuki as they fall in love.