Home
> HAPPILY EVER AFTER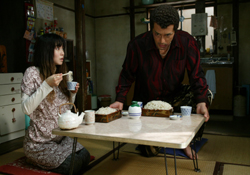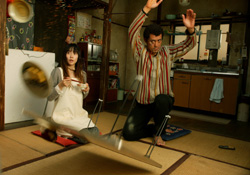 HAPPILY EVER AFTER
原題

自虐の詩

Original Title

Jigyaku No Uta

Production Year

2007

Running Time

117min

Genre

Color

Color

Director

Cast

Miki NAKATANI
Hiroshi ABE
Synopsis

A hopeless woman and a hopeless man.
A woman that loves the man whatever happens, and a man that can't exactly express his
feelings and just turns over the table - out of irritation, short temper, and sometimes
love. Would being together become a nightmare, or a love that will sustain them to live
with happiness and hope for a better tomorrow?