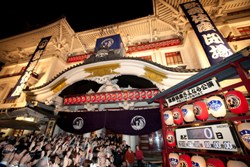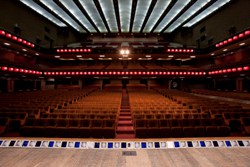 KABUKI-ZA: Final Curtain
原題

わが心の歌舞伎座

Original Title

Waga Kokoro no Kabuki-za

Production Year

2010

Running Time

160min

Genre

Color

Color

Director
Introduction

Dramatic, emotional, and aesthetically beautiful. Welcome to the last day of Kabuki theater.

Synopsis

For the first time ever, the camera takes you inside and backstage of the historical Kabuki-za Theater, the main home ground of the Kabuki performance in Tokyo.
The Kabuki-za (the 4th generation building - rebuilt after WWII) will end its years of history on April 2010, to be closed for 4 years to be renovated to a new building. 11 main actors, who had grew up on stage of the Kabuki-za navigates us into the heart of the theater, looking back at the best performances ever, the players, the background creation of the stage, and the last day of Kabuki-za. A Kabuki version of "That's Entertainment!" this would be a documentary that would take you to the world of Kabuki like you have never experienced.