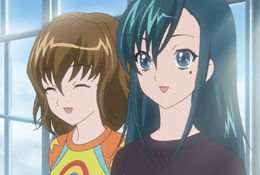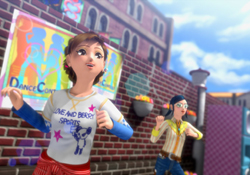 LOVE AND BERRY
原題

オシャレ魔女 ラブ and ベリー

Original Title

Love and Berry

Production Year

2007

Running Time

50min

Genre

Color

Color

Director
Synopsis

Two 14 year old girls named LOVE and BERRY are trying to enter Magic school. Their task
is to make a lonely girl, Yumi happy. They teach Yumi how to dance and have fun dressing
up using their magic. Introduced in 2004 as a card game for girls, the popularity has
expanded spinning off to books, music CD, dance DVD and other merchandising. Now
comes a feature film of this popular franchise.