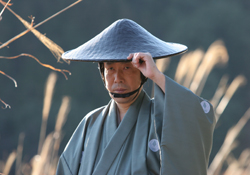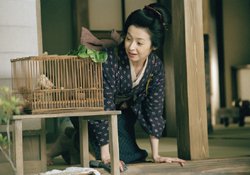 LOVE AND HONOR
原題

武士の一分

Original Title

Bushi no Ichibun

Production Year

2006

Running Time

121min

Genre

Color

Color

Director

Cast

Takuya KIMURA
Introduction

The third of the Samurai Trilogy.
A follow up to the two very successful samurai dramas, "The Twilight Samurai" and "The Hidden Blade",
Oscar nominated director Yoji Yamada brings another strong story of a samurai, who fights for his faith.

Synopsis

The film depicts a strong and deep love between a young samurai who loses his eyesight during a
mission and his wife who eventually sacrifices herself to save her husband's honor. The film opened in
Japan with big Box Office success, projected for US$50million domestically.