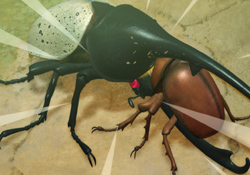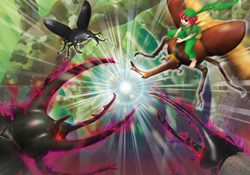 MUSHIKING
原題

甲虫王者ムシキング

Original Title

Mushi King

Production Year

2007

Running Time

50min

Genre

Color

Color

Director
Synopsis

A smash hit card game is now adapted to the big screen. Deep in a green forest, happily
lives beetles and elves. The story is about MushiKing, king of beetles and a child elf, Popo
who are good friends. However, their peaceful lives were getting threaten by large beetles
from counties far away, brought by humans controlled by dark elf Adar. MushiKing, Popo
and their friends work together to fight against these evil forces to bring back peace to the
forest.