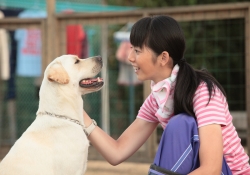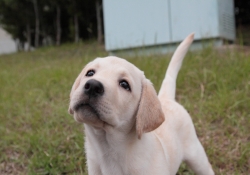 POLICE DOG DREAM
原題

きなこ 夢を追いかける犬

Original Title

Kinako - Yume wo Oikakeru Inu

Production Year

2010

Running Time

113min

Genre

Color

Color

Director

Cast

Kaho 果歩
Yasufumi TERAWAKI 寺脇康文
Introduction

A heart-warming story that depicts a trust between a clumsy trainee police-dog and an apprentice trainer that are chasing one dream.

Synopsis

An 18 year-old girl Kyoko is aiming to become a police dog trainer to follow her father's footsteps who passed away when she was little.
KINAKO, a newly born Labrador Retriever had been anticipated to be a good police dog, but was actually born smaller than her brothers and sisters and is not good at exercise at all.
When they encounter at the training school, Kyoko is instantly taken with Kinako's charming eyes though Kinako seems unable to make even one good jump, and they start pursuing a dream to become a professional police dog and a trainer, as partners.
However, there lie difficulties on their path, and Kyoko comes to think it may be better to let Kinako lead a different life…
Will the partners who have parted, get to find their dreams together once again?