Home
> PSYCHIC SCHOOL WARS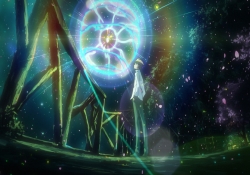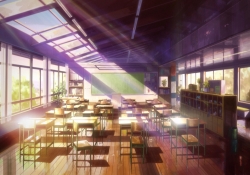 PSYCHIC SCHOOL WARS
原題

ねらわれた学園

Original Title

NERAWARETA GAKUEN

Production Year

2012

Running Time

106min

Genre

Color

Color

Director

Cast

Mayu WATANABE
Yutaro HONJO
Introduction

From a young and talented director Ryosuke Nakamura of "Box of Goblin" TV animation series comes a new feature animation based on a popular Sci-Fi novel.

Synopsis

It's spring which is a start of the new school year at a junior high school in Kamakura
(Kanagawa Prefecture). A new transfer student, Ryoichi Kyogoku who is a handsome boy joins
the 8th grade class. Kyogoku has a mission ordered by his father: his mission is to take over the school, using his "telepathy" to read other people's mind. He instantly gains popularity at school from his charismatic character and presence, and also provides his followers with "telepathy", which strengthens the solidarity among his group, just as he intends. As he uses his "telepathy" to manipulate other people's mind, he gradually starts to control his followers and push aside anyone who is against him. Kyogoku and his followers starts to police the school and gaining control of the school.
Seki who is the only boy in the school not affected by Kyogoku's "telepathy", initially
ignores what is happening at school. However, as he finds out Kyogoku's evil plan, Seki
decides to fight to regain control and also freedom.