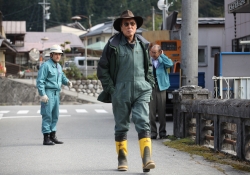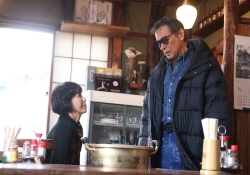 SOMEDAY
原題

大鹿村騒動記

Original Title

Ooshikamura Sodouki

Production Year

2011

Running Time

93min

Genre

Color

Color

Director

Cast

Yoshio HARADA 原田芳雄 (Still Walking, Ronin-Gai, Tsigoineruwaizen)
Michiyo OKUSU 大楠道代 (Zatoichi, Face, Tsigoineruwaizen)
Ittoku KISHIBE (13 Assasins, Zatoichi, The Sting of Death)
Koichi SATO 佐藤浩市 (KAMUI, Sukiyaki Western Django, FUKUSHIMA 50)
Takako MATSU 松たか子 (Confessions, Villon's Wife, The Hidden Blade, April Story)
Eita 瑛太 (HARA-KIRI: Death of a Samurai, Dear Doctor, April Bride)
Rentaro MIKUNI 三國連太郎 (HARA-KIRI)
Introduction

Junji SAKAMOTO, the award-winning Japanese film director, together with one of Japan's most charismatic actor Yoshio Harada and a great ensemble casts,
creates a picturesque story set in one of the most beautiful villages of Japan.

Synopsis

In this rural mountain village, they have the tradition of acting an amateur Kabuki performance. All troubles come out as the villagers try to make success with the
performance... Tears, laughter, and rage all unfold against the backdrop of Japan's magnificent natural beauty.
As the film progresses, Harada's performance as an amateur Kabuki actor begins to merge with his own immensely fruitful life as an actor, instilling a unique resonance to this bittersweet comedy.