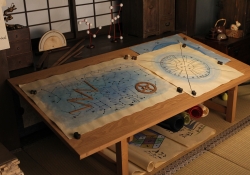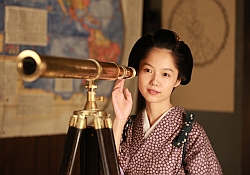 TENCHI: THE SAMURAI ASTRONOMER
原題

天地明察

Original Title

Tenchi Misatsu

Production Year

2012

Running Time

141min

Genre

Director

Cast

Junichi OKADA
Aoi MIYAZAKI
Kiichi NAKAI
Koshiro MATSUMOTO
Introduction

From the Academy Award® winning director Yojiro TAKITA comes a samurai epic who created the Japanese lunar calendar which changed the Japanese culture and lifestyle.

Synopsis

The time is the Edo period when Tokugawa ruled Japan. Santetsu YASUI (Junichi OKADA) was suddenly appointed to create the Japanese lunar calendar.
Not knowing much about astronomy, he worked closely with En MURASE (Aoi MIYAZAKI) to create the calendar which changed not only Japanese lifestyles, but many lives.