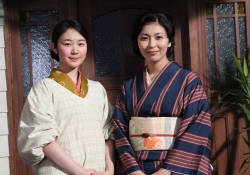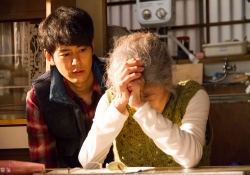 THE LITTLE HOUSE
原題

小さいおうち

Original Title

Chiisai Ouchi

Production Year

2014

Running Time

136min

Genre

Color

Color

Director

Cast

Takako MATSU 松たか子
Haru KUROKI 黒木華
Satoshi TSUMABUKI 妻夫木聡
Introduction

Japan's master film director, Yoji Yamada brings to screen a Naoki Literary Award-winning, best-selling novel "The Little House".
This ambitious work depicts a love affair which took place in a "Little House" in the suburbs of Tokyo, from the Showa to the Heisei Era (1922~present).

Synopsis

In 1922, Taki (Haru Kuroki) from of Yamagata in northern Japan, comes to Tokyo to work as a maid for a family living in a modern, western-style house with a red roof in the suburbs of Tokyo. The family consists of the young and beautiful Madame, Tokiko (Takako Matsu), her husband Masaki (Takataro Kataoka) and their little son, Kyoichi. They live a happy and peaceful life.
One day they are visited by Itakura (Hiketaka Yoshioka) a colleague of Masaki, and Tokiko feels a compelling attraction to him. In 1943 World War II intensifies and Itakura receives his draft card. When the day for his departure arrives, it is all Taki can do to quietly observe her mistress.