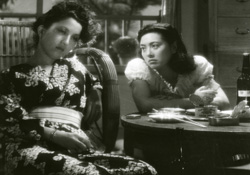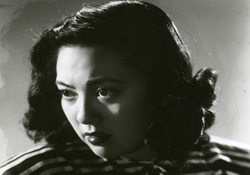 THE PORTRAIT
原題

ある貴婦人の肖像

Original Title

Shouzou

Production Year

1948

Running Time

73min

Genre

Color

Black & white

Director

Cast

Kuniko IGAWA
Kuniko MIYAKE
Eitaro OZAWA
Mitsuko MIURA
Ichiro SUGAI
Introduction

Features a script by KUROSAWA Akira. A real estate broker is overwhelmed by the goodness of a
penniless but spiritually enriched artist and his family, changing his outlook on life.

Synopsis

A shady real estate broker and his mistress take up residence in the second floor of the home of an artist, who treats the young woman with sincere kindness. She begins to have second thoughts about their underhand plans for their new landlord...