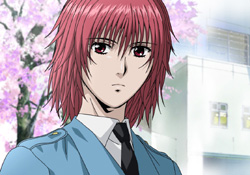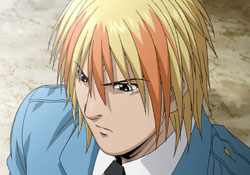 TOKKO
原題

特公

Original Title

TOKKO

Production Year

2006

Running Time

22min×13epi

Genre

Color

Color

Director

Cast

Kenichi Suzumura as Shindo
Fumiko Orikasa as Sakura
Akemi Kanda as Koyo
Introduction

From the creator of "GTO", Toru Fujisawa comes a new suspense action animation, "TOKKO".
A 22 mins x 13 episodes series.

Synopsis

A bloody massacre happens in the crime city Tokyo. 10 years later, Shindo Ranmaru and other survivors from the deadly massacre joins special secret police force "TOKKO" to fight against evil creatures committing brutal crimes. In order attain special power against these creatures, they make a deal with another creature called "PHANTOM" in exchange for their own lives.