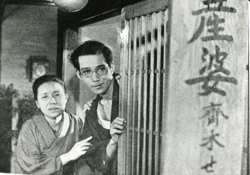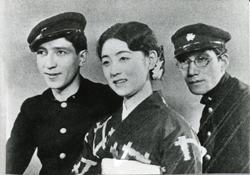 WHERE NOW ARE THE DREAMS OF YOUTH?
原題

青春の夢いまいづこ

Original Title

Seishun no Yume Ima Izuko

Production Year

1932

Running Time

85min

Genre

Color

Black & white

Director

Cast

Ureo EGAWA
Kinuyo TANAKA
Tatsuo SAITO
Haruo KASAI
Ryotaro MIZUSHIMA
Introduction

The son of a company president is forced to take the reigns of management when his father dies suddenly. When he employs his old school friends, they adopt an obsequious attitude towards him...